Nina Slejko: Je že bilo razstavljeno
"Je že bilo razstavljeno" je delo, sestavljeno iz kratkega besedila in petih skulpturalnih instalacij narejenih iz slik, ki so že bile razstavljene.
Razstavo spremlja majhen katalog. Kliknite TU za pdf verzijo(2.2Mb)
Več o umetnici in delu na: http://www.ninaslejko.com/
Kurator: Conny Blom

Kuratorjem danes predstavlja največji izziv iskanje etičnega in odgovornega odnosa do umetnosti in umetnika. Število kuratorjev narašča in še toliko bolj, ko gre za "freelance", samostojne kuratorje. To samo po sebi vodi do močnejše konkurence in večjih zahtev, vendar ali res tudi koristi umetnosti?
Vsak kurator in institucija se morata profilirati s pomembnim in inovativnim programom in za doseganje tega uporabljajo umetnost in umetnike. Tukaj mora biti na žalost poudarek na besedi "uporabljajo". Pozicija umetnika je slabša kot kdajkoli in njihova dela so izbrana, ker zmorejo podkrepiti kuratorske ideje, raje kot na podlagi odličnosti del. Umetniki so tudi zadnji člen v prehrambeni verigi in šele, ko dobijo plačilo vsi ostali sodelujoči, obstaja možnost, da bo lahko morda tudi umetnik plačan, ali da mu bodo vsaj povrnjeni stroški. Celo mnoge velike mednarodne institucije se izogibajo plačilu razstavljajočih umetnikov.
Razstave se ne postavljajo več toliko za to, da bi prikazovale umetnost, kot za to, da bi promovirale institucije in kuratorje. Očiten primer takšnih intenc je pogosta kuratorska drža razstavljati le dela, ki pred tem še niso bila razstavljena v mestu, regiji, državi, na svetu (skala raste skladno s samoljubjem kuratorja). To je seveda strategija, s katero se da pritegniti pozornost na institucijo in na delo kuratorja, raje kot taktika, ki bi želela zagotoviti visokokakovosten razstavni program. Takšna politika zagotovo ne namiguje na kakršnokoli verjetje v umetnost kot v nekaj več kot le prodajno blago. Nima umetnost res nobene druge kvalitete, kot le vrednosti novega? Ni v umetnosti res nobenih večjih brezčasnih kvalitet od tistih, ki jih povezujemo z modo? Ni umetniško delo, ki je že bilo razstavljeno drugje, res nič drugega, kot lanskoletni kroj kavbojk? Umetnik lahko dela na projektu leto ali več, a se zlahka zgodi, da ga bo uspel razstaviti le enkrat.
Obstajajo pa tudi kuratorski trendi. Institucija lahko vedno igra na varno žogo in sledi tem tendencam. Tako verjetno ne bodo v ospredju razprav, vendar se jim tudi ne bo nihče smejal, ko bodo hodili naokoli v kavbojkah, ki so šle iz mode že prejšnjo sezono. Vse dokler kurator razstavlja dela s pravimi političnimi usmeritvami, bosta on in njegova institucija v ugodnem položaju in pritok denarnih sredstev se bo nadaljeval. Kvaliteta umetniških del je manj važna.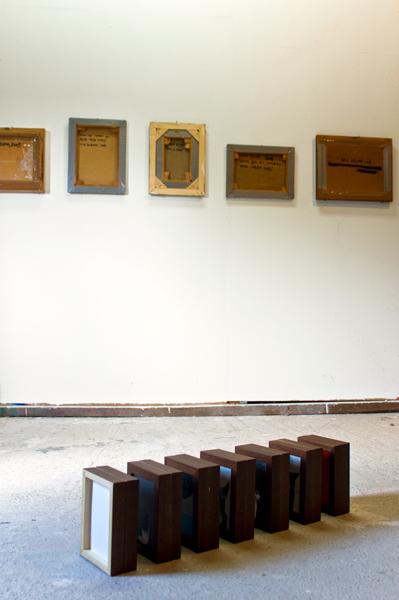 Kje je kurator, ki bi si upal predstaviti dela izbrana izključno na podlagi njihove kvalitete, brez da bi se skrival za teoretičnimi konstrukti? Kot to razumem sam, bi moral kurator opazovati umetnost, in temelječ na ugotovitvah sestaviti kuratorske koncepte. Ne pa, kot se dogaja vse pogosteje, si najprej zamisliti vse mogoče inovativne kuratorske ideje in nato iskati umetniška dela, ki jih bodo podprla. Kuratorske ideje bi morale bazirati na razvoju v umetnosti, in ne obratno. Če skušaš stlačiti jajce v kokoš, bo gotovo nastala godlja.
Kurator naj bi bil ekspert umetnosti, nekdo, ki ve, kaj se dogaja v umetnostnem svetu in ki ima razprostrte tipalke na vse strani, stalno iskaje novosti. Istočasno je sicer praktično nemogoče, da bi lahko umetnik predstavil svoja dela kuratorju s komer ne sodita v isti krog poznanstev. Kuriranje ni skoraj nikoli nepristransko, in morda tudi ne bi smelo biti. Seveda je mnogo lažje dobro poznati in razumeti umetnikovo delo, če smo z njim v pogostih stikih in si ga lahko pogosto ogledamo, kot pa če ga le na hitro vidimo v portfoliu. Tisto, česar bi si bilo želeti, je transparentnost kuratorskih vezi. Obstajajo pričakovanja po objektivnih perspektivah, še posebej pri kuratorjih znotraj institucij, vendar tega ni mogoče resnično doseči. Bolje bi bilo, če bi bilo jasno navedeno, da je tisto, kar je postavljeno na ogled, subjektiven pogled kuratorja. Namesto "to je tisto, kar je sedaj relevantno", bi bilo treba izjaviti "kurator x meni, da je to tisto, kar je sedaj relevantno". Seveda so to majhne spremembe v besedah, vendar bi morda razjasnile mnogo struktur znotraj umetniškega sveta. Umetniki ne uspejo zato, ker so objektivno izjemni. Umetniški uspehi slonijo veliko bolj na vezah in poznanstvu ter spretnem mreženju, kot na kakršnihkoli objektivnih resnicah.