As part of the official program of Km of Sculpture in Võru, Estonia, CAC Landskrona is presenting two new exhibitions created specifically for the context. Km of Sculpture will take place throughout the city centre of Võru between 4 and 26 July 2015.
Small Good Things (Artworks We Like That Fitted In Our Suitcases)
Participating artists:
Ditte Ejlerskov, Johan Furåker, Felix Gmelin, Miltos Manetas, Peter Miller, Klara Sax, Emelie Sjunnesson, Johan Wik, Leon Zuodar, and more.
Curators: Nina Slejko Blom & Conny Blom
We happen to love art. We simply enjoy it and we want to make it and show it and talk about it at (almost) all costs. As odd as it might sound, we think that life without art would be a rather dull and a bit sad story, we would even go as far as to call it a mere futile existence. This characteristic, besides making us two of the poorest people in Sweden, also makes us want to find ways to show art everywhere, even in places with small budgets.
We have this itching desire to infect others with our love for the art that we, entirely subjectively, consider good. Between building own careers and following fashionable trends, exhibition makers too often don't seem to care about what and whom they show, beyond the career points those choices can earn them. This combined with society's increasing nonchalance at best and contempt at worst for art and culture at large, makes it of outmost importance for cultural workers to keep making and showing art that they believe in.
Practicing as we preach, we ignore the fact that we are penniless and we try to impose same approach onto others, both private people and art venues. And in doing so, we become part of the problem that artists are facing. Being willing to work for free and encouraging our peers to do the same when showing at CAC Bukovje/Landskrona, we are unwillingly aiding those who think that artists do not have to be paid for their work.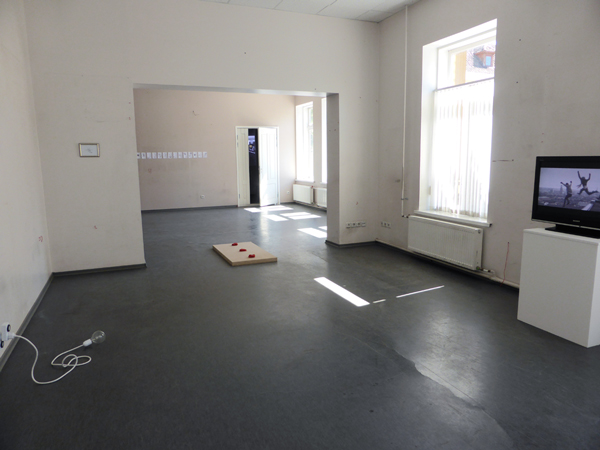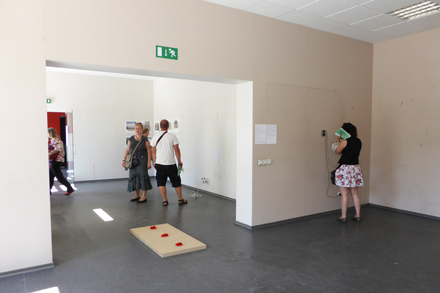 We, perhaps infinitely naively, do not think that boycotting could do any good. If we do not make and show art, who will? What if the only art that people are left with is art made with purely commercial interests in mind? That would definitely be a disaster. A shortcut to idiocracy.
We want to believe that exposing people to art is important. It is also important to eat and pay rent, but less so.
But we really do hate causing even more damage to this already neglected and malnourished creature called artist.
A dilemma.
But The KoS organizers are kind and enthusiastic and helpful. And we are not political artists really. We wish we were. But we only want to make and show art. So there you go. We hope for somebody else to fight our battles. We only want to keep in the rear, spread the word and tend to the wounded.
Like we did for KoS. We think we put together two exciting and inspiring exhibitions, using our usual means of nagging and begging for artists to participate for free and organizers to bend to our silly requests and finally stuffing as much art as we can into our suitcases and binders.

http://sculpture.ee/
The exhibition has been made possible with the support from Kulturkontakt Nord Landskrona Stad and the Swedish Embassy in Tallinn.