Artists:
Kristina Bengtsson (1979 SE) & Lotten Pålsson (1977 SE), Erik Berglin (1980 SE), Viktor Bernik (1971 SI), Alexander Gutke (1971 SE), Roni Horn (1955 US), IRWIN (1983 SI), Peter Miller (1978 US), Jonathan Monk (1969 UK), Kristina Müntzing (1973 SE), Trevor Paglen (1974 US) and Klara Sax (1997 USA).

Curated by Nina Slejko Blom & Conny Blom

Invited to curate a satellite exhibition for the Landskrona Photofestival on a very tiny budget, we decided to make a challenge of it and set off to bring to town a relevant and exciting assembly of artists and artworks and create a vibrant platform for critical and creative reflections. CAC Bukovje Landskrona makes it a point to show the world that art is not, contrary to common believes, only about money. Nor that big sums are necessarily needed to show it. This said, nothing at all would be possible without the generosity and enthusiasm of the participating artists.
Timothy Persons of Aalto University School of Art, Design and Architecture in Helsinki once told us to make sure our artists' portfolios were big and glossy, preferably in A2 format or bigger. Perhaps we would now be rich, famous and too important to do semi-volunteer work for Landskrona Photo festival had we taken his advice seriously. But we never had a choice. We found his tip ridiculous, and coming from a mouth of a trend-setting influential professional, also very sad. A nice package can be a handy commercial tool, but in art it should be the content that matters. (Not to mention that for artists coming from a worker-class family printing the kind of portfolio that impresses various Timothys is completely out of the question, financially.) We can understand the commercial appeal. Beautifully mounted, large scale photographs can appear attractive, but without coherent conceptual, narrative or formal content such works fall flat. The scale of a work only speaks about the scale of the production budget, and we believe that it is impossible to measure ideas and content in monetary values. This is why we find it meaningful to do exhibitions under any circumstances, even if on shoestring budgets - we are convinced that art has the ability to build and sustain the health of any society, but for this a multitude of different voices is of outmost necessity. With our exhibition we want to provide a complement to the main program of the Photo Festival, both to show that it can be done, but even more importantly, to offer locals and visitors even more fantastic works of art. We are focusing on smaller works that are of a very high standard of artistic quality, and as usual with our exhibitions the works are selected purely because we like them, not because they confirm a curatorial claim.
The Exhibition is located on several sites throughout the city. Maps will be available at Landskrona Konsthall and Landskrona Museum during the exhibition, and as a pdf HERE.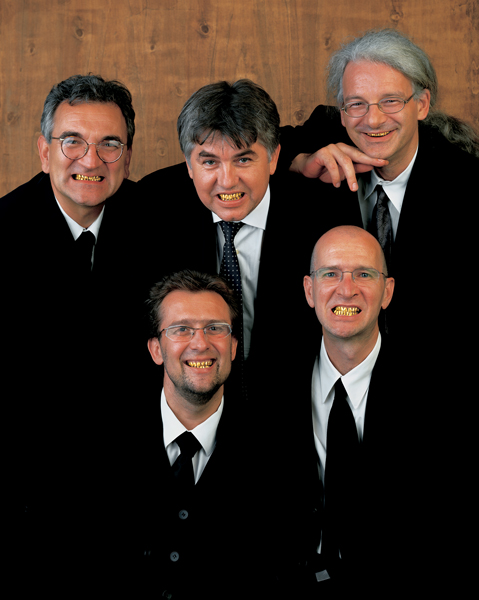 IRWIN - Golden Smile, 2003
!!! Big thanks to all the artists and Nyhamn Salong och INKAWAY Lasermottagning, Hamnhotellet Kronan, Hotel Öresund, Trädgårdsgatans Conditori, Ateljé Bern och Stadhuset/Landskrona stad for their generous help with hosting our art !!!